UK-based marine equipment distributor expands product portfolio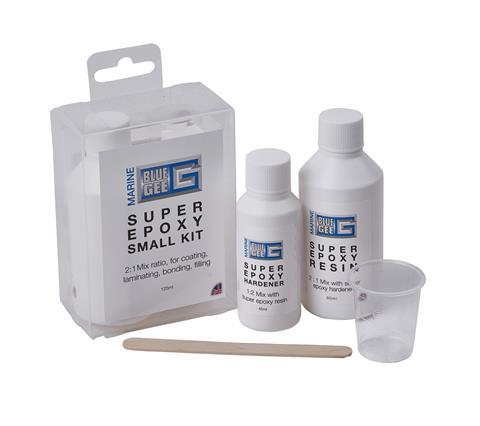 EP Barrus, the UK-based marine engine and equipment distributor, has acquired the intellectual property and legal rights for the Blue Gee brand.
Blue Gee is a UK manufacturer of materials for boat repair and construction. The company offers a range of easy-to-use products that are aimed at both novices and experts alike.
"This acquisition can only be seen as a huge move forward for the Blue Gee name as it gives us the opportunity to not only expand upon the range but also further develop the brand with the full support of Barrus expertise and systems," says Ben Allen, general manager for the Marine Leisure Division, EP Barrus Ltd.
EP Barrus has been distributing Blue Gee products since early 2019, not long after the UK engine distributor decided to enter the chandlery market.
Barrus will now fully integrate Blue Gee into the company, with stock being held at its UK headquarters which are moving to an extensive new site imminently. Supply will be controlled by the Marine Equipment division with the Barrus transport fleet on-hand to deliver products door-to-door.
In addition to streamlined supply and distribution, the presence that Blue Gee currently has in-store will remain consistent. Retailers will continue to benefit from the partnership between Barrus and SailForce to ensure they have the products that they require, in addition to enhanced support from the marketing and merchandising teams.
"Barrus is now in its 10th decade in the marine industry and, having moved into the marine equipment market, has an established position as a leading distributor," Allen adds. "We are now looking forward to including some home-owned brands in the marine portfolio."