Italy's Ferretti Group is said to be preparing for a return to the Milan stock exchange after 15 years in private hands
According to Reuters news service, Italian yacht builder, the Ferretti Group, is rumoured to be weighing a return to the stock market. The group was last listed in 2003, when it was wholly acquired by private equity investment firm Primera for €698m. When Permira exited the business in 2007 with 2.3x return on investment, Ferretti was a worldwide leader in luxury motoryachts in five continents with nine brands and almost €1bn in worldwide sales.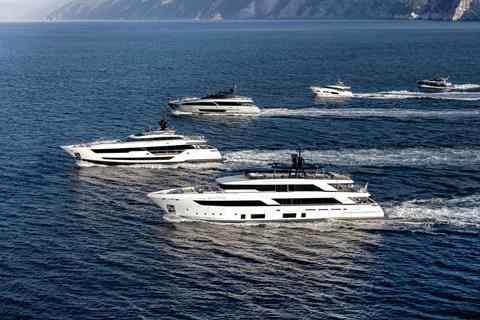 The group subsequently changed hands a number of times, facing tougher times and heavy leverage in the wake of the global financial crisis, until purchased by Chinese industrial conglomerate Weichai Group in 2012. Under Weichai's ownership, the Ferretti Group has paid off its debt and returned to profit in 2016.
According to the most recent results available on the company's website, Ferretti reported "production value" of €623m ($709m) in 2017, with core profit up 11% to €59m and net profit jumping 71% to €24m.
According to a source close to the matter, "owner Weichai Group believes that a new listing would improve the company's reputation and give it the visibility a luxury group deserves," reported Reuters, "adding that timing has yet to be decided and will depend on market conditions."
The source also said the process is at an early stage, with the company not yet appointing a bank adviser and no detail available on how much of the company might be floated, or at what price.
Given the upswing in the company's fortunes and the luxury yacht market, the Ferretti Group is back on the acquisition trail, with the purchase of Wally Boats this year. Ferretti CEO Alberto Galassi has hinted at more to come.
The news of Ferretti potentially planning a market comeback was first reported by Italian daily Milano Finanzo. The company declined to comment on the story.