Dylan Hallerberg assumes controlling interest in company founded by his grandfather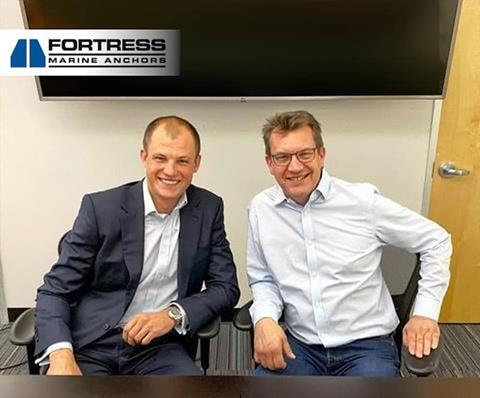 Fort Lauderdale, Florida-based Fortress Marine Anchors has been purchased by its senior management, including the grandson of company founder Dan Hallerberg.
The company announced this week that current Fortress president Dylan Hallerberg has acquired a majority interest in the firm through the purchase of shares previously owned by his father, D'Milo Hallerberg. General manager Rigo Rogue also assumes an ownership position with a minority share.
"It's an honour and privilege to be able to follow in my father's and grandfather's footsteps to lead an outstanding group of people producing and supporting what I truly believe are the best anchors available," said Dylan Hallerberg.
Established in 1986, Fortress Marine Anchors manufactures 17 different models of anchor in the US, which are sold worldwide under the Fortress and Guardian brands. The change in ownership is described as "an opportunity to drive a stagnant business in an exciting direction" drawing upon the combined marine industry experience of the new partners.