Falcon Yachts was recently acquired by T-Quest Holdings of the Middle East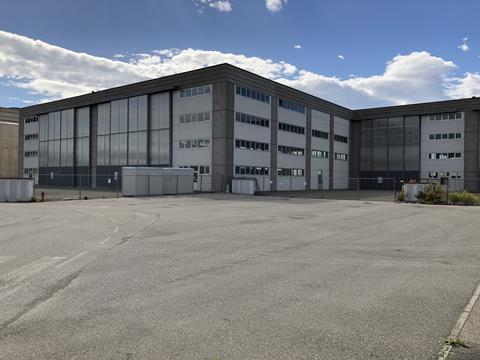 Iconic Italian boatbuilder Falcon Yachts has re-entered the market following its recent acquisition by T-Quest Holdings of the Middle East.
The international group, which began investing in Tuscany in early 2019, has acquired and completely renovated a shipyard facility in the Navicelli District of the Darsena Pisana, near Pisa. The industrial production area was converted from a previously abandoned site to a fully functional plant.
The recovery operation of this new facility, which ended in November last year, has resulted in an 11,000sq m plant for the production of Falcon yachts. The shipyard consists of five slots dedicated to the construction of steel and alloy yachts from 40m-60m in length, with direct access to the water, thanks to its 86m-long waterfront facility along the canal.
The structure also holds a two-storey building where both administrative and technical offices are located. The development, thanks to this international investment, has led to the creation of 150 direct and indirect jobs in 2019.
"The project's completion will see the return of this iconic and historic yacht-manufacturing brand, which remains close to the hearts of owners and nautical enthusiasts alike," says the company in a statement. "T-Quest Holdings is committed to bringing the brand back to its original level of fame on both a domestic and international level."
More details will follow shortly, but in the meantime Falcon Yachts' production division will now be directed by Massimo Fantozzi, a well-known figure within the Italian yachting industry.