UK equipment maker will be LCI's sixth purchase in the marine sector marking the company's continued expansion into the global boating business
The board of directors of Lewmar Marine have agreed to the terms of a cash offer from US-based Lippert Components, a subsidiary of LCI Industries, which produces a range of engineered components for recreational vehicles (RVs), boats and commercial transportation vehicles.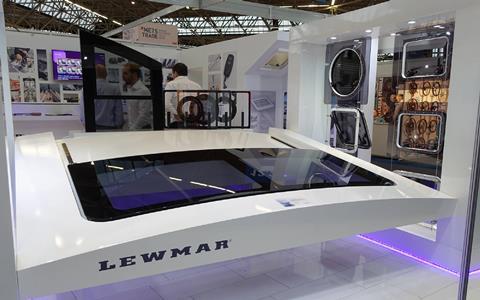 LCI has received pledges from Lewmar shareholders representing nearly 81% of existing shares to vote in favour of the acquisition, pursuant to final approval by the company's shareholders and the Scottish Court. LCI's initial cash offer is approximately £33.286m, or about £1.44 per share, and allows for additional consideration up to £2.5m, or approximately 10.8p per share.
"The marine industry has been a continued target of growth for LCI, and with the acquisition of Lewmar, we are expanding this strategy to a global level," said Jason Lippert, CEO and president of LCI. "This is our sixth acquisition within the global leisure marine market, as well as our sixth acquisition in Europe," continued Lippert. "All of this points to our strategy to be a significant player in the global marine, rail, and caravan markets domestically and in Europe."
LCI operates across more than 65 manufacturing and distribution facilities located in the US, Canada, Italy, Ireland and the UK, with 2018 annual sales of $2.5bn (£1.9bn). It purchased the Taylor Made Group in January 2018 for $90.4m (£70m) and furniture-making assets from US boatbuilder Smoker Craft in November for $28.1 m (£22m).
Lippert is actively moving to diversify the company's business away from the RV OEM segment where 66% of consolidated sales are generated, down to a target of 40% by 2022.
Once the company's latest acquisition is finalised, Lewmar's managing director Peter Tierney will continue to head up the business from its headquarters in Havant and will take on added managerial responsibility for UK-based Trend Marine Products, which was acquired by Lippert as part of the Taylor Made acquisition. "This is an exciting opportunity for Lewmar and represents the best strategic option for Lewmar and its employees," commented Tierney. He also added that the acquistion would give Lewmar's shareholders a chance to realise their investment in the business via a deal which he said "fairly reflects Lewmar's position and prospects."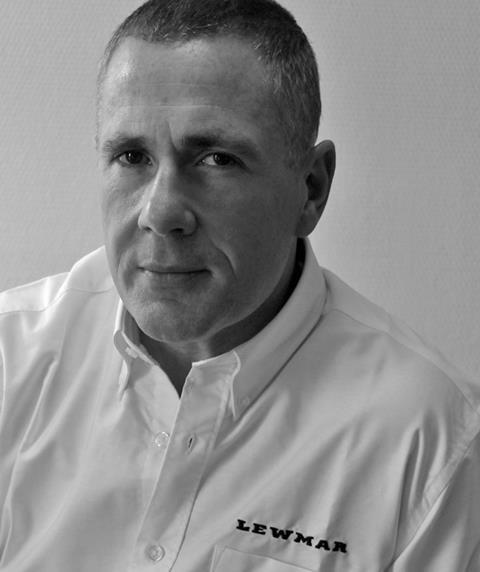 Founded in 1946 by Len Lewery and bought by John Burton in 1967, Lewmar is an international supplier of anchoring systems, hatches and portlights, steering and sail control systems, and related deck hardware.
This will be Lewmar's second stint under American ownership when it was part of John Grunow's mini-marine conglomerate International Marine Industries (IMI) in the 1980s. The company still has a strong US presence with a sales and distribution facility in Guilford, Connecticut.
Overall, Lewmar has 300 employees and posted sales for the year ending December 2018 of £56m, up 12% over 2017. Trend Marine employs more than 170 people at its Great Yarmouth base and supplies windows and glazing to many of the world's leading yacht builders, with annual turnover of approximately £12m.
Undoubtedly, Tierney will be charged with finding opportunities for both synergy and rationalisation across the two UK businesses, particularly in the glazing sector where Lewmar also offers a full range of glazing systems and products.