US-based Lippert Components names new directors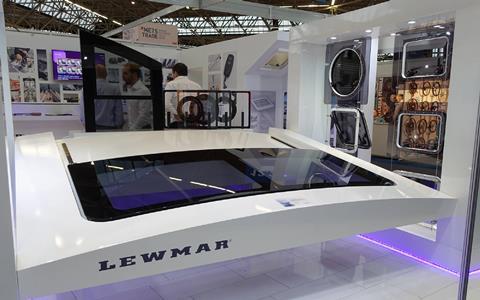 The £33m-plus acquisition of UK marine equipment manufacturer and supplier Lewmar Marine by its US competitor, Lippert Components, has officially completed. Four American directors were appointed on August 1, as revealed by Lewmar Ltd's filing with Companies House, the UK business register, today.
The four new directors are Jason Douglas Lippert as CEO, Brian Michael Hall as chief financial officer, Andrew Joseph Namemye as chief legal officer, and Jimmy Maurice Menefee as vice president operations.
Lippert operates over 60 manufacturing and distribution locations across the US, UK, Ireland, Italy and Canada. Lewmar employs some 300 people, including those at its Havant head office and others at its US bases.
Law firm Womble Bond Dickinson (WBD) advised on the transaction for Lippert Components. As to Lewmar, as it is a Scottish company, partner Philip Knight and managing associate Lisa Dromgoole, based in WBD's Edinburgh office, led the application to the Court of Session to approve the scheme.
Lewmar reported its financial results in May. These show that the company, in the year ended December 31, 2018, saw turnover increase 13% to £41.8m (2017: £37.1m). The growth in the year was attributed to underlying growth and market share gain.
Lewmar's operating profit rose 67% to £3.6m as against the £2.1m in 2017. The profit rise was put down to improved operational performance and the favourable realised impact of the euro foreign exchange hedging contributing to the improvement.
In terms of sales growth, this was overall driven by by increased sales in both of the company's main geographical markets, the UK/Europe and the US. In the UK and European market, Lewmar achieved growth of 11% in total sales with market shares gains supported by underlying market growth in the US market where sales growth was 18%.
Looking to the future, Lewmar said in its annual filing to Companies House that: "With a growth momentum now established, highlighted by the performance of the business in the last two years in particular, the future prospects for the business are good. The product-led strategy of the business, responding quickly to changing market dynamics, will be continued as we move forward now without the burden of debt."