Acquisition of sunscreen manufacturer described as a strong fit with LCI's existing Bimini top business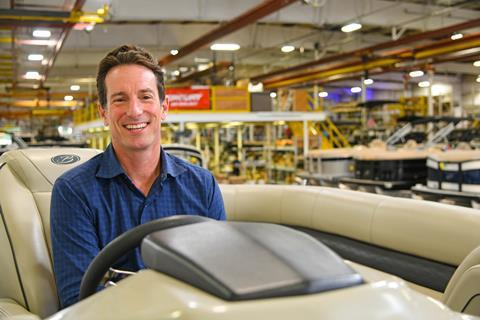 US-based parts and accessories manufacturer Lippert Components Inc (LCI) announced late Monday that it has acquired Rodan Enterprises LLC, manufacturer of the SureShade brand of retractable sunscreens.
"Combining SureShade's products with our Taylor Made Bimini tops and accessories helps us provide our customers with a broad offering of awning and shade solutions for any type of boat," said LCI president and CEO, Jason Lippert. "We are excited to add SureShade's dedicated employees to our team and, together, create and deliver innovative sunshade solutions worldwide."
SureShade business leader and co-founder, Dana Russikoff, will continue to lead the company's sales team while working closely with LCI to develop the SureShade brand globally.
SureShade holds a number of innovative patents on its automated retractable shade systems, and works with a number of North American boatbuilders as an OEM. Earlier this month the company cut the ribbon on a new 11,000sq ft corporate headquarters and production facility near Philadelphia.
"Today we have fully realised our vision of attracting the ideal strategic partner to take the SureShade brand and product line to an unprecedented level of value creation for our clients," said Russikoff.