American component supplier Lippert Components has acquired electric-powered Bimini specialist, PWR-ARM, one of many acquisitions in the marine equipment segment which the company has targeted for diversification
US-based Lippert Components has added another marine brand to its fold, acquiring the PWR-ARM brand and bimini business assets of Schwintek Inc.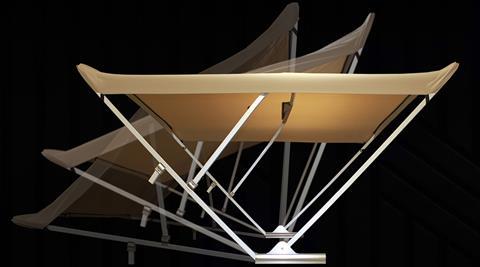 According to Lippert, Schwintek has established a significant market in sunshade solutions over the past 13 years, particularly for pontoon and deck boats. The patent-protected PWR-ARM automatic Bimini raises a sunshade into place with the push of a button. The sunshade solution is provided through OEMs or can be installed as an aftermarket addition.
The pontoon market is worth approximately $2.3 billion in annual retail value and has been one of the fastest growing boat segments over the past eight years, reaching unit sales of 55,000 in 2018.
Prior to the most recent acquisition, LCI turnover in the marine sector accounts for approximately $169 million. Total company sales in 2018 were $2.5 billion, concentrated primarily in the recreational vehicle business.
"LCI is a significant player in the leisure marine market and our growing portfolio includes some of the marine industry's most sophisticated and innovative sunshade systems known for reliability and ease-of-use," said LCI CEO and president Jason Lippert. In its statement, Lippert pointed to "demand in the aftermarket segment to replace outdated manual sunshade systems with the ease and sophistication of an automatic system."
To read more on Lippert's plans for its marine portfolio, see IBI's feature interview last month with CEO Jason Lippert.