Through the acquisition, the US boat retailer is adding 'disruptive technology' to its digital capability in a bid to transform the customer's boating experience
America's largest recreational boat and yacht retailer, MarineMax, announced it has acquired Boatyard, a 'pioneering' on-demand digital platform to enhance the boating experience for its customers. The new MarineMax Customer Experience Platform will be led by Boatyard Founder and CEO Nathan Heber, who will become President of Boatyard at MarineMax.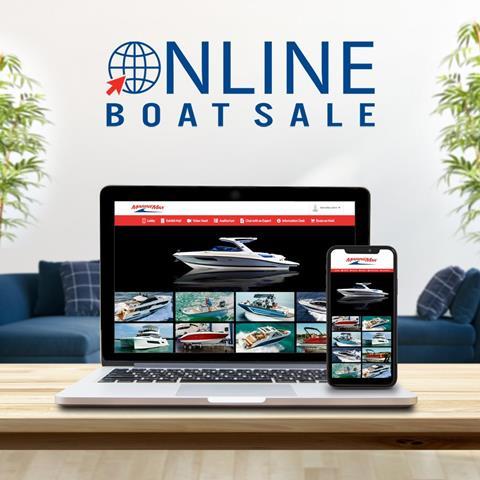 In today's statement, MarineMax CEO and president Brett McGill explained the rationale beyind the acquisition. "As MarineMax continues to leverage its investments in technology, the addition of Boatyard will be a key focus for the organisation. We believe this digital platform can become an accelerator in MarineMax's evolving strategy to enhance and further transform the boating experience."
McGill added: "There is significant pent-up demand for the types of solutions Boatyard brings to this industry and that make the boat ownership experience easier and more accessible."
According to MarineMax, the Boatyard digital platform seeks to eliminate the confusion, guesswork and stress of boating, making it accessible and easy for customers to have an exceptional experience, including an expansive range of on-demand services to streamline the boating experience by qualified service providers with only a few clicks on a smartphone. The platform was named to Boating Industry magazine's Top Products of 2015 list.
Boatyard will remain an independent brand. Terms of the transaction were not disclosed.
Boatyard founder and president Nathan Heber also commented on the acquisition: "I have long admired the MarineMax commitment to innovation to transform the boat industry and make it more accessible and efficient. I am thrilled to be joining the MarineMax team and to leverage their industry leadership and resources to enable us to build upon our product capabilities.
During the recent webcast of MarineMax's year-end results McGill emphasised the company's investments in new technology platforms including online selling events. More recently, the company said online leads and sales have continued to be surprisingly strong in the wake of a number of boat show cancellations that the retailer normally takes part in.
Headquartered in Clearwater, Florida, MarineMax has 59 retail locations throughout the US, as well as MarineMax Vacations in the British Virgin Islands and Frasier Yachts brokerage and charger group. The company delivered 5% growth in revenues in 2019 rising to $1.24bn and a 1% gain in same-store sales for the fiscal year ended September 30, 2019 compared to 10% growth in 2018 same-store sales for 2018.
MarineMax focuses on high-margin premium brands, including Brunswick's Sea Ray and Boston Whaler lines, along with number of international brands such as Azimut Yachts, Benetti, Ocean Alexander and Galeon. The company is listed on the New York Stock Exchange.