South African cat builder applies for voluntary liquidation in Cape Town High Court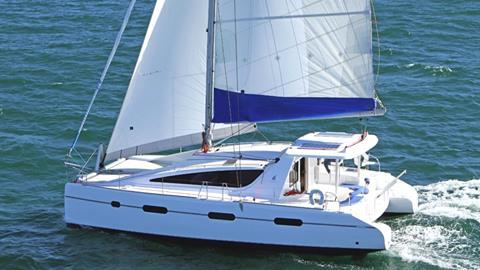 Cape Town luxury catamaran builder Matrix Yachts has applied for voluntary liquidation in the Cape Town High Court.
The well-known, family-operated company is a past winner of industry awards, including Star of the Miami Show in 2005, and produced several models in the 76ft range, notably the Silhouette 760 and Mirage 760 day sail catamaran aimed at the excursion charter market.
Matrix was founded in 2001 by Peter and Fiona Wehrley.
Peter Wehrley this week confirmed the liquidation process, which follows the liquidation in the local boatbuilding market of Tag Yachts. Wehrley declined to comment on the circumstances surrounding the liquidation, other than to say it remained a private matter. "I think it is important to respect that Matrix is a respectable private company and that we have the prerogative to close it down if we so wish," Wehrley said.
"Matrix is not in the process of building a yacht for anybody, nor negotiating a sale of a yacht to anybody."
"No Matrix supplier or staff member will not be paid in full," Wehrley said.
Selling the company was not an option, he added.
In recent years the company had been in talks with Cuban boating stakeholders with a view to assisting the development of Cuban maritime tourism. Matrix also launched a Mirage 760 into the day charter fleet operating out of the V&A Waterfront.