Palumbo Superyachts acquires Italian refit and repair yard for undisclosed sum
Palumbo Superyachts, the yachting division of Italy's Palumbo Group, has acquired Italian refit and repair yard Mondomarine for an undisclosed sum.
The acquisition was made official on November 15, when the Port Authority of Savona granted the 20-year state property concession to Palumbo.
Palumbo had been renting Mondomarine's facilities in Savona since January, not long after the company ceased trading after failing to find a rescuer during bankruptcy proceedings.
International designers have now been hired by Palumbo Superyachts to design the new Mondomarine yacht projects while preserving the company's core values.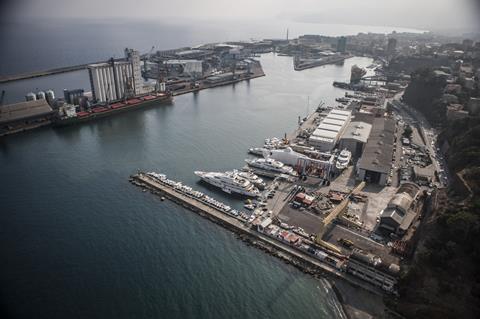 "We've been working on this for almost a year, because we strongly believe in the potential of the renowned brand of Mondomarine and the geographic location of the shipyard," CEO Giuseppe Palumbo explains.
"We are extremely happy for yet another goal achieved. This acquisition will further strengthen our position to provide unparalleled service on new builds, refit and maintenance from a unique network of shipyards."
The Palumbo Group already claims to be the largest refit/repair network in the Mediterranean and East Atlantic with eight other shipyards strategically located in Ancona, Naples, Messina, Malta (2), Marseille (France), Tenerife (Spain) and recently Rijeka (Croatia). These are fully equipped shipyards with facilities and dry-docks able to service vessels up to 360m in length.
Palumbo also has a representative office in Monaco.