US boatbuilder acquired by private equity firm Altair Investments Inc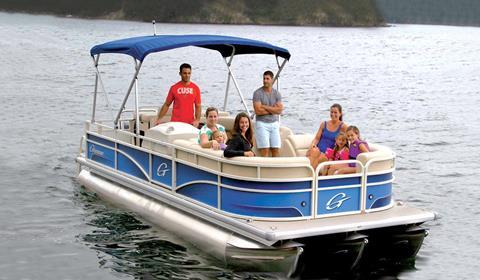 US boatbuilder Marathon Boat Group (MBG) has been acquired by Chicago-based private equity firm Altair Investments Inc. Terms of the transaction were not disclosed.
The privately-owned and operated manufacturer of aluminium fishing boats, jon boats, pontoon boats and canoes is expected to continue operating from its existing 50,000sq ft manufacturing facility in Marathon, New York. Sold under the Grumman and DuraNautic brand names, the company's product line is distributed across the US, Canada, Europe, Asia and Australia through an established dealer network.
The new owners wasted little time in outlining future plans for the company. "We could not have found a better acquisition than MBG and its highly skilled team and dealer network," said Andrew Brickman, managing partner of Altair Investments. "We have exciting plans to invest in and grow MBG with expanded product lines, as well as develop new product platforms to address current consumer boating needs."
Founded in 1944 by Grumman Aircraft vice president of engineering William Hoffman, the Grumman boat company moved from its original location as part of the aircraft plant on Long Island to its present location in New York's Finger Lakes region in 1952. Acquired by Outboard Marine Corp (OMC) in 1990, it and sister brand DuraNautic were subsequently purchased back from OMC by a group of former employees in 1996 to form Marathon Boat Group.