Frydenbo Marine acquires a controlling 80% stake in Norwegian boat brand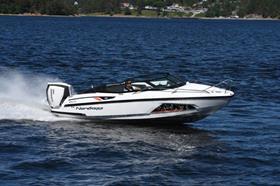 Norway's Frydenbo Marine has acquired an 80% stake in Norwegian boat brand Nordkapp Boats. The purchase price was not disclosed.
Frydenbo and Nordkapp have collaborated together on the production and distribution of boats and engines in Scandinavia since 2001. They are now strengthening this collaboration and preparing for new milestones under Frydenbo's ownership.
"This acquisition will provide significant synergies as well as a solid foundation for creating an even stronger and visible player in the industry," says Tor Christian Bringedal, CEO of Frydenbo Group. "In recent years we have had strategic discussions with Nordkapp about how we can further lift each other in the future. It was thus a natural next step to enter the ownership of Nordkapp, and a desired development for both parties."
The purchase includes the Mirage factory in Poland, where Nordkapp and Sting boats are produced. With 250 employees, Mirage is one of Poland's leading boat manufacturers. In total, the companies generated turnover of around NOK 500m in 2018. Frydenbo will be the majority owner after the acquisition. Former Nordkapp owner, Ronny Antonsen, will own the remaining share through the company Nordkapp Invest AS.
"Thanks to good market relations and solid product development, we've seen significant growth in recent years," Antonsen says. "We still have ambitions and plans for new boat models and have therefore evaluated various future scenarios that can take Nordkapp Boats AS further.
"After several years of close cooperation with Frydenbo, we feel confident that they will give Nordkapp the desired boost we need to strengthen the position in the future."
All employees at Nordkapp and Frydenbo Marine were informed about the agreement on Thursday 31 January. Frydenbo and Nordkapp see great synergies and opportunities in a strengthened collaboration and joint ownership. They have ambitions to expand the sales and distribution activities of their brands beyond Scandinavia through existing and new partners.