The NZ-based company is best-known for its PacsoftNG marina management software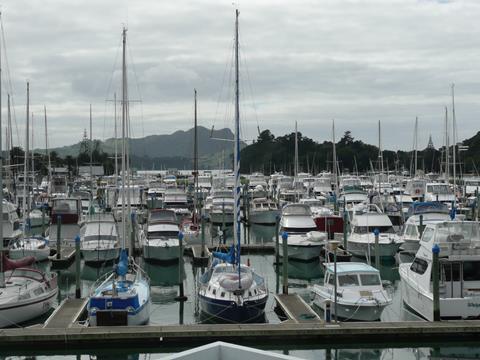 Jonas Software has acquired marina management software specialists Pacsoft International for an undisclosed sum.
Headquartered in Auckland, New Zealand, Pacsoft is best-known for its PacsoftNG software used by marina, boatyard and shipyard managers to operate and manage their facilities.
Jonas Software operates more than 80 independently managed software brands around the world, supplying enterprise management software and related services to more than 80,000 customers in 20 vertical markets.
"We're thrilled to bring Pacsoft into the fold and are committed to its continued success," says Jonas Software Australia and New Zealand portfolio manager Mike Henton. "With the 2021 America's Cup on the horizon and enthusiasm for boating on the rise, Pacsoft is well placed to capitalise on these opportunities."
Pacsoft has grown steadily since it launched PacsoftNG in 1999. The software is now used in 20 countries by businesses ranging from small marinas and boatyards to major harbours with thousands of berths.
PacsoftNG makes it simple for marina, boatyard and shipyard managers to efficiently run all aspects of their business, including operations, administration, accounting, management and business analysis. It offers comprehensive tools for management of services such as berth rental and makes administering and charging for ancillary services and utilities simple.
Pacsoft chief executive Chris Thomas said the acquisition would provide his team with increased business skills, greater financial resources and access to new technology. Thomas has managed the company since 1997, and he and existing Pacsoft staff will remain in place as part of the deal.
"This acquisition gives us the strength, expertise and security to deliver the world's leading marina and boatyard management software globally long into the future," Thomas says.