No financial details were announced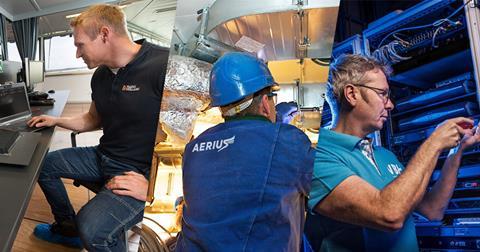 Pon Holdings is acquiring all of RH Marine Group by buying the majority stake that private equity firm Parcom Capital holds in the Dutch marine services provider. The two companies became joint shareholders in 2015.
Pon's acquisition of RH Marine Group takes effect by the end of January if approved by antitrust authorities. No financial details have been announced.
Privately held Pon is a Dutch multinational trading company active in 30-plus countries in the car, bicycle, energy, marine and other sectors.
RH Marine Group comprises Radio Holland Group and VBH, based in Rotterdam and Amsterdam, respectively, and Aerius Marine of Hamburg, Germany. Each is active worldwide in a wide range of maritime sub-segments.
Radio Holland Group (570 employees) specialises in navigation and communication gear and maritime electronics and has a global service network of 70 locations. VBH (150 employees) supplies high end audio-visual, connectivity and security products and services on superyachts and has offices in the south of France, USA and Germany.
Aerius Marine (200 employees) designs and supplies heating, ventilation, AC, refrigeration & fire detection solutions on cruise ships, naval vessels and mega yachts. It has offices in the UK, Germany, France, India and Australia.
Pon says in a statement that the three companies will operate independently within Pon Holdings.