The company has acquired Fish-Tale Marina in Ft Myers Beach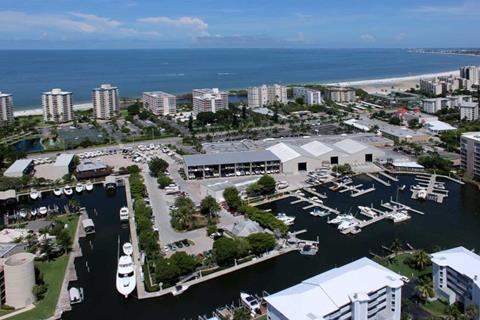 Fish-Tale Marina in Ft Myers Beach, Florida, is the latest acquisition of North Palm Beach, Florida-based Southern Marinas, which closed on the property February 20.
The purchase marks Southern Marinas' first acquisition in 2020, having purchased properties in North and South Carolina, as well as two marinas in Florida last year as part of its move "to build a strong portfolio of best-in-class marinas in the southeast and other strategically located geographic regions of the country."
Operating since 1958, Fish-Tale Marina is a full-service facility with 80 wet slips, a 244-berth dry stack, fuel dock, service centre and the usual amenities of ship store, restaurant, tour and charter operations.
Al and Kathy Durrett, owner-operators of the property since 1985, will stay on as part of the management team and maintain ownership of the Fish-Tale Restaurant on the property.
"We are very fortunate that the Durrett family selected Southern Marinas to continue their legacy at Fish-Tale Marina," says Andrew Gendron, principal and chief investment officer with Southern Marinas, in a statement.
"Fish-Tale Marina is the perfect addition to our growing portfolio of marinas that will expand our footprint in the Florida market."