British ship repair firm acquires former military site in Gosport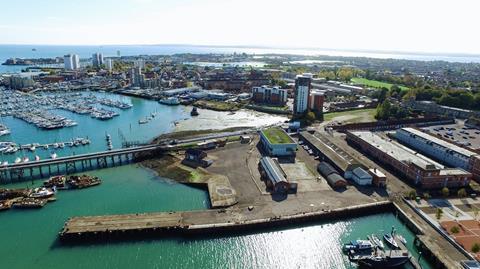 UK Docks, a British ship repair firm with facilities on Tyneside, Teesside, Plymouth and Gosport, recently acquired the 5.7-acre Royal Clarence Yard in Gosport, a former military site that offers access to deep water.
The purchase, for an undisclosed price, significantly expands the company's activities in Gosport, a major yachting centre located opposite Portsmouth.
UK Docks currently operates Endeavour Shipyard, which is sited in the Gosport marina operated by Premier Marinas, one of the UK's leading marina groups. UK Docks leases the facility from Premier Marinas.
Royal Clarence Yard is located between the Gosport marina and Royal Clarence marina. It is a historic site which includes a number of listed buildings such as the remains of the railway station used by Queen Victoria. It also include a former steam fire engine house and boat house.
Jonathan Wilson, a director of UK Docks, told IBI: "We are currently working out what can do with the site before we start the planning process. This will probably take around six months before we complete our plans to develop the site."
Harold Wilson, UK Docks managing director, has previously commented: "The company would primarily use the site to expand its maritime servicing and repair business, as well as making it a 'pleasurable part of Gosport' to visit. The amount invested would depend on the planning process."