Dean & Reddyhoff and Quay Marinas merger expected to complete in next three months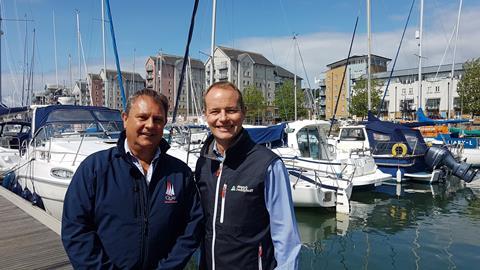 UK marina operators Dean & Reddyhoff and Quay Marinas today announced that they have officially signed contracts to merge their businesses.
As reported by IBI on Friday, the newly combined business will operate the second largest number of coastal marinas with the widest network around the coast of the UK. Alongside 11 marinas, 4,000 berths and 150 staff, the new business will operate boat yards, boat repair and maintenance and boat sales.
"By merging with Quay Marinas, we will be bringing together the strengths of both companies and our joint ambition is to make our marinas the destination of choice for all types of boaters in the UK, across the whole of the UK," says Michael Prideaux, managing director of Dean & Reddyhoff.
As part of the deal, which was signed on May 29 for an undisclosed sum, there is a planned £10m investment programme over the next five years.
"We are all looking forward to a busy boating season," says Simon Haigh, managing director of Quay Marinas. "We are confident that our visitors and berth holders can look forward to us making it even easier for them to spend time out on the water. Whether they are cruising, racing, fishing or diving, behind the scenes we'll be working hard to make sure that our new company puts what our customers want at the heart of our business."
The deal is expected to complete within the next three months.