Swiss builder unveils new 30ft walk-around series
A new Swiss brand, Pyxis Yachts, has officially launched on the global motorboat market with the unveiling of its new 30ft walk-around series – the P-30WA.
From its Swiss HQ, Pyxis Yachts SA features a multinational team and outlines its objectives as building powerboats with high standards of performance and safety, thanks to an exclusive hull design.
"Pyxis Yachts is a company born out of the passion for seafaring of its very own founders. For decades as boat owners we all went out to sea for pure enjoyment," says co-founder Guido Molese. "Now we want to breathe some real life into a project that reflects our very own perspective on boating in a modern context. This is a bold, long-term project aimed at a well-defined market segment. We seek to deliver products that blend tradition with innovation, and quality with reliability."
Experience at sea played a big part in the overall development of the P-30WA series, with the mastermind behind the concept being Alessandro Chessa at Akes Design, while Carlo Galeazzi is responsible for the interior.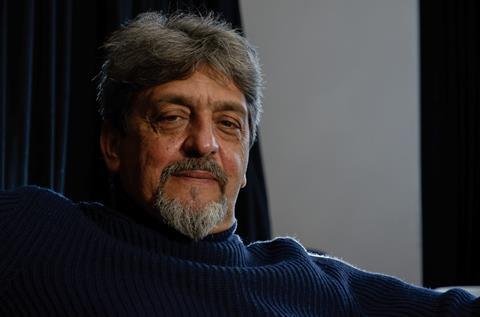 The P-30WA is a "new multipurpose boat, very comfortable inside and outside, seaworthy, ideal for leisure, mid-range cruisings, daily navigations, fishing and fast rides. The shape is aggressive and modern, with hard bow sheer from which starts a deep V variable hull with four lifting strakes, and 23° transom deadrise; the sides with big window and professional fender have a unique shape," notes designer Alessandro Chessa.
"The hull, designed using the latest CAD technologies with proven solutions, is longer and wider afloat compared to a common 30ft hull, giving benefits in longitudinal and transversal stability, resistance to pitch and roll, smoothness, easiness to achieve planing speed and seakeeping."
The P-30WA is described as being ideal for fishing runs or fast cruises. With a displacement of 2.4 tonnes, special care was given to optimising afloat stability, as a fundamental prerequisite for fishing or just for relaxing at anchor. At 9.80m LOA and 3m at the beam, the interiors offer plenty of volume.
This was a main objective for the Pyxis Yachts team, says Molese. "Working with the designer on the overall hull we decided on a walk-around configuration on deck. A boat which can be used for a daily outing, or spending a weekend with a good outside liveability. Plus, we didn't want to give up a minimum of comfort during overnight stays, or for mini cruises lasting a few days."
On the fore deck is a large and inviting 1.8m chaise-longue sunbed, readily accessible with the walk-around configuration, and just one of many distinctive features of the P-30WA. To aft, behind the backseat, the two descents embedded at the transom wrap around the outboard engines for obstacle-free access to the waterline.
While in the cockpit, an L-shaped sofa and another juxtaposed offer a great chill-out zone, for the full enjoyment of up to eight passengers.
Below deck
By sliding under the console, the hatch door gives way below deck, where the P-30WA's tinted portholes immediately provide natural lighting, while ensuring plenty of privacy. The forward hatch allows ventilation to the large master fore cabin and on port-side there is a closet area with settee. While on starboard the layout includes a spacious and completely enclosed restroom with full-height bulkhead. Another plus is the second French-style double berth, which may also be installed amidship for two additional guests.
Thanks to a recent partnership agreement, the new P-30WA by Pyxis Yachts SA will use the BRP Evinrude E-TEC G2 advanced outboard systems. Both in the high-powered configuration mounting twin 300hp with top speeds of 50kt, and in the more leisurely 200hp range reaching 40kt.
All vessels are completed under CE certification, and all Pyxis Yachts owners are, says Pyxis, guaranteed full compliance with product quality, labour regulations, and qualifications, as well as full environmental compliance under ISO 14001 and ISO 9001 certifications.
The P-30WA range is built in Tunisia and Pyxis is currently working on Hull No 7.