Vesselbay.com went live at the start of January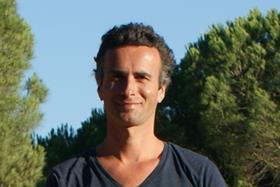 A new online sales platform for yachts and ships, Vesselbay.com, went live at the beginning of this year. The new site brings together buyers and sellers of vessels, invisible to the eyes of third parties, on an international scale.
Vesselbay works as follows: A private or business vendor advertises a yacht or ship on Vesselbay.com. A potential buyer makes an invisible, provisional bid for the vessel online via the Vesselbay.com website or app. The seller is then able to accept the bid or reject it and in return make a counter offer.
Once the seller accepts the bid, the relevant bidder is then introduced to the seller. At this point, the agreement remains provisional and non-binding and both parties have 60 days to inspect, survey and test.
As the seller and the potential buyer start with a provisional price agreement, there are no unnecessary viewings or false expectations regarding the final sales price.
"Having experienced more than 22 years in yacht brokerage, the sale of used yachts and boats, online registrations for superyachts, boat advertisement websites, voluntary auctions and private sales, the changes in the used-boats market are becoming more and more evident," says Dimitri de Laat, founder of Vesselbay.com.
"The specific requirements and expectations of both buyers and sellers of yachts and ships are evolving. In addition to the existing online and offline channels with static advertisements and sales information, there is now also a greater need for international, interactive and discrete sales channels. That is what ultimately led to the development of Vesselbay.com, the alternative bidding platform for yachts to find and connect with buyers worldwide."
The site works on the basis of monthly subscriptions that can be cancelled on a daily basis. In the event that Vesselbay.com has introduced the ultimate buyer to the seller, a fee of 1% excluding VAT of the provisional price agreement is then charged.
Vesselbay.com also offers additional personal assistance in relation to purchase, advice and consultation, sea trials, purchase agreements, financing, transport, VAT statuses, berth and/or registration. The initial 15-minute consultation session for these services is free of charge.
To mark its launch, Vesselbay.com is offering an introductory 30-day free trial. The offer runs until 1 April 2019.