7th consecutive year of federal support will assist Canadian companies looking to exhibit at international shows
For the seventh consecutive year NMMA Canada has received funding assistance from Global Affairs Canada to help Canadian marine equipment manufacturers develop export trade.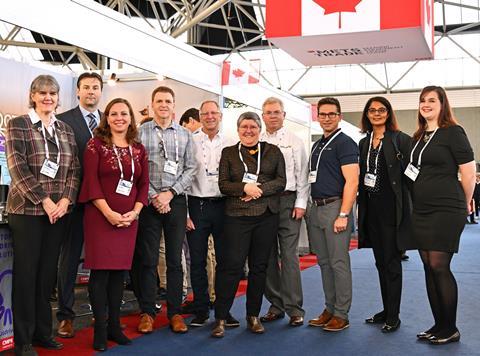 The organization was recently approved for $116,849 in new funding under the CanExport Associations program administered by Global Affairs Canada, which will be used to promote the Canadian recreational boating industry at major international events including 2019 Marine Equipment Trade Show (METS), 2019 Cannes Yachting Festival, and the 2020 boot Dusseldorf Boat Show & Watersports Exhibition.
"NMMA Canada is thrilled to receive funding from Global Affairs Canada for the seventh year. The industry continues to appreciate all of the support received by the federal government to help further the success of our country's recreational marine industry and its export efforts," said NMMA Canada president, Sara Anghel. "Canadian companies have established a strong presence at METS, and this funding will give more manufacturers the opportunity to exhibit at this important international trade show. We also look forward to attending new shows in Cannes and Dusseldorf to help expand Canadian manufacturing export efforts."
The CanExport Associations program aims to provide opportunities for Canadian manufacturers to pursue business opportunities outside of Canada. NMMA Canada has received more than $410,000 in CanExport Associations funding over the past seven years to support Canadian marine manufacturers and their international pursuits.