Specialist marine electronics firm on board again for what promises to be the biggest and best Boat Builder Awards yet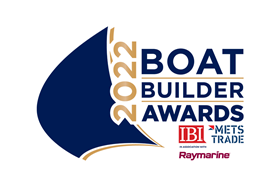 Nominations are now being invited for what is sure to be the most significant Boat Builder Awards for Business Achievement to date, marking as they do a symbolic return to their traditional home, the spectacular National Maritime Museum in Amsterdam.
Raymarine has confirmed that it is once again headline sponsor of the annual Awards organised in partnership by IBI and METSTRADE. In a ringing endorsement of the Awards and the values they celebrate, this year's ceremony will mark the eighth consecutive year that Raymarine has taken the headline sponsor role.
Hurry! Nominations close 28 September!
Scheduled to take place in Amsterdam during METSTRADE on 15 November 2022, the gala dinner will provide the ultimate coming together of the international boating industry following two years of pandemic disruption. Luxury canal boats will transport guests from the RAI exhibition centre, through the canals of Amsterdam, direct to the magnificent venue – where a full evening's entertainment and networking awaits. The audience will include representatives from the industry's major boat builders and a host of other key decision makers.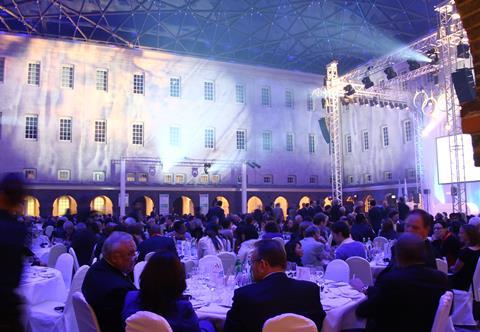 Gregoire Outters, Raymarine's General Manager, says, "The Boat Builder Awards are a highlight of everyone's year in the industry. Each year brings unique challenges and 2022 will be no exception, but this is the one evening when the whole industry can celebrate together. Raymarine is committed to supporting these important awards as we stand by all our partners in the industry, helping them to create the best memories and experiences for all boaters on the water."
"The 8th annual Boat Builder Awards continue to recognise companies and individuals who are driving the marine industry forward through design, innovation, collaborative working, environmental responsibility, marketing and personal achievement," comments Niels Klarenbeek, Director Maritime, METSTRADE. "I'd like to thank our headline sponsor Raymarine, and our esteemed jury of industry professionals who are lending their time and expertise to assess the outstanding achievements within boat building companies and their supply chain partners globally.
"After the challenges of the past 18 months, we look forward to welcoming our guests to the impressive National Maritime Museum in Amsterdam and to bring the industry together for a night of networking and celebration while honouring boat builder excellence!"
Be sure to save the date
– Tuesday, 15 November –
for the 2022 Boat Builder Awards for Business Achievement, jointly run by IBI and METSTRADE,
in association with Raymarine
Nominations are now open!
Awards will be presented in 10 categories – three of which will be entirely new for 2022 to enhance recognition of environmental developments and the key role of designers within the sector. To ensure judges have maximum time to evaluate entries in what is sure to be a crowded field, businesses are encouraged to submit their nominations as soon as possible.
"We're thrilled to have Raymarine's support once again this year. It feels more important than ever to celebrate those individuals and businesses that go above and beyond to make our industry what it is," says IBI Editor and chair of the judging panel, Ed Slack. "Now is the time to ensure your business is in the running and to nominate as soon as you can via our online portal."
For full details of the 10 award categories and how to nominate, visit www.ibinews.com/bba2022
THE 2022 CATEGORIES
Retail Marketing Initiative, sponsored by ePropulsion
Collaborative Solution between a Production Boat Builder and its Supply Chain Partner (for boats under 24m), sponsored by Ultraflex
Collaborative Solution between a Superyacht Builder and its Supply Chain Partner
Innovative On-board Design Solution, sponsored by Fusion
Environmental Improvement in Manufacturing Process, sponsored by HP Watermakers
Eco-focused Boat of the Year, sponsored by Marine Resources
Designer of the Year
Best Apprenticeship or Training Scheme
Rising Star, sponsored by Lumishore
Lifetime Achievement Award, sponsored by Sleipner Group
NOTES TO EDITORS:
Website: www.ibinews.com/bba2022
Contact: boatbuilderawards@ibinews.com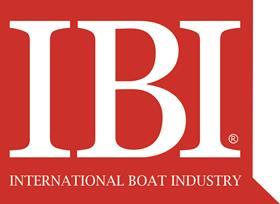 About IBI:
International Boat Industry (IBI) is the leading business-to-business magazine and website (IBInews.com) covering the global recreational marine trade. The magazine and its related IBI Daily News are received by over 22,670 professionals in the industry.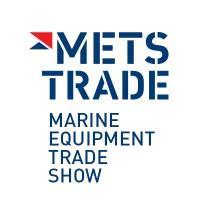 About METSTRADE:
METSTRADE is the world's leading platform for professionals in the leisure marine equipment industry; the largest trade exhibition of equipment, materials and systems for the international leisure marine industry worldwide.
About Raymarine: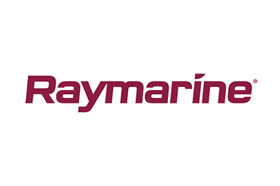 Raymarine, a world leader in marine electronics, develops and manufactures the most comprehensive range of electronic equipment for the recreational, boating and light commercial marine markets. Designed for high performance and ease of use, the award-winning products are available through a global network of dealers and distributors. The Raymarine product lines include radar, navigation aids, sonar, instruments, auto-pilots, thermal imaging, communications, satellite TV, software and integrated system