Swedish yacht designer passes award after a period of illness
Swedish sailboat producer Arcona Yachts has announced the passing of yacht designer Stefan Qviberg after a period of illness.
In a statement released last week, Arcona Yachts founder Torgny Jansson said that Qviberg's passion for sailing and yacht construction greatly contributed to the success of Arcona and the company's strength in the performance sailing sector.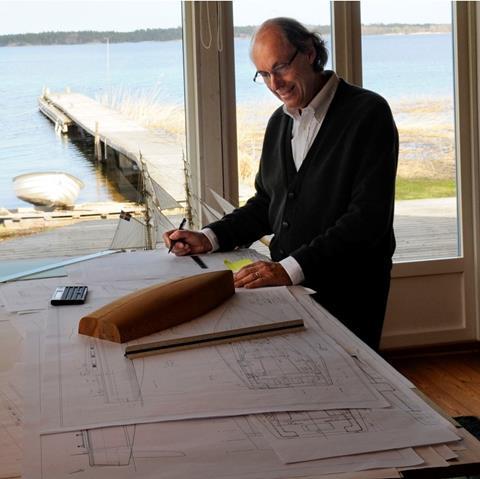 "I have had the privilege to be the only one using Stefan's designs without having to share his skills with other boatbuilders, despite him being one of the absolute best in the industry," Jansson said. "We had a unique partnership with a goal to continuously develop and exceed previous models, creating a fleet of beautiful boats that sail extraordinarily well.
"Stefan constantly kept himself up to date with the latest developments within yacht design and applied it in practice with great success. He was a great sailor and his Arcona 400 SWE 1, Summerwine, was always moored on a buoy outside his house in Västervik when he did not race. I will miss all the happy times, both at sea and at the drawing board, and will do my best to carry on his passion and belief. We wish to express our condolences to his family, friends and all who knew him."