UK marine electronics firm says new hires were needed to support overseas sales growth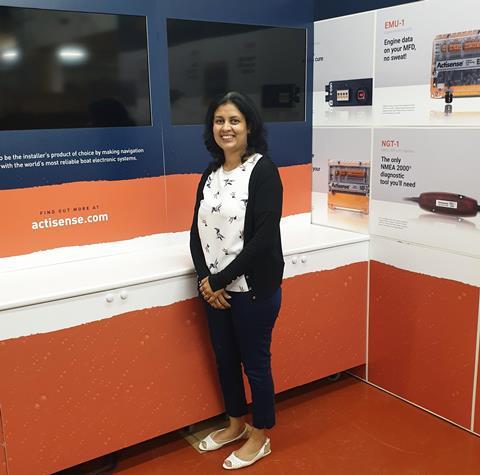 Actisense, the UK-based marine electronics firm, has hired two new engineers to help support continued turnover growth in overseas markets.
Nidhi Sharma and Aidan Batten are responsible for ensuring that Actisense has the capacity to handle the increase in orders for their marine electronics, maintaining the expected high quality of Actisense products and providing support for senior members of staff.
"The new team members will enable further growth in the company and ensure our quality marine electronics continue to innovate and transform the industry," says Actisense CEO Phil Whitehurst.
Actisense says that strong sales in 2018 continued into the first half of 2019, with turnover increasing by 30%. "This is largely due to continued international trade with 45 countries and the launch of the new W2K-1 Wi-Fi gateway," reads a company statement.
Nidhi Sharma joined Actisense in April and works as a test engineer. She is responsible for testing the firmware of Actisense products and using her extensive knowledge of programming languages to ensure the software of each product works.
Aidan Batten is Actisense's new junior hardware engineer. Batten recently finished a degree in Electronic Engineering at the University of Portsmouth and will work alongside the senior members of Actisense's hardware team whilst he develops his workplace experience.
Actisense was established by Phil Whitehurst in Poole in 1997. Today the company's marine electronic products are exported to over 70 distributors in 40 countries worldwide.