Technical vice president Craig Scholten named chair of small craft committee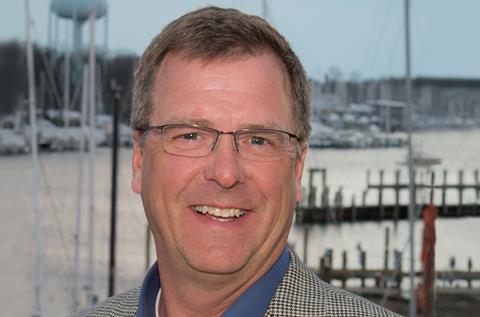 The American Boat and Yacht Council (ABYC) announced on Wednesday that it has named technical vice president Craig Scholten as chair of the International Organization for Standardization (ISO) technical management board ISO/TC 188 Small Craft.
Scholten, who will continue his existing role as chair of the US Technical Advisory Group in addition to his new responsibilities, has served with ABYC since 2016. His extensive career in the leisure marine industry includes senior management roles at Groupe Beneteau-Cadillac, Genmar, Four Winns Inc and OMC.
Scholten's appointment to the position was supported by a number of boat manufacturers. "As a marine manufacturer that uses both ABYC and ISO standards, having the proper leadership in marine standards development is vital to our industry," said Dave Marlow, product integrity/government affairs director at Brunswick Corp.
"Craig Scholten's appointment to the chair of TC 188 could not have come at a better time and his deep background in standards development and application makes him a clear choice for the job – he will do an outstanding job representing the global marine industry."
ISO TC 188 working groups hold responsibility for the creation and continued development of small craft standards that are used in the design, construction, and testing of recreational boats up to 24 meters in length.
International Marine Certification Institute (IMCI) managing director Uli Heinemann also said he was pleased with Scholten's appointment. "With the election of Craig Scholten as new chairman, ISO TC 188 has again chosen the right person for the right job," he said. "As a former boat manufacturer, his long professional experience in the practical application of ISO standards leads him to his special perspective on the needs of the industry."
Based in Annapolis, Maryland, ABYC develops voluntary global safety standards for the design, construction, maintenance, and repair of recreational boats.