Jamie Schnur named group president – aftermarket of US parts manufacturer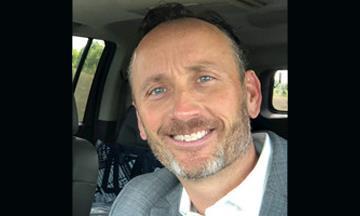 Elkhart, Indiana-based parts and components manufacturer Lippert Components Inc (LCI) announced Friday that it has promoted Jamie Schnur to group president – aftermarket.
In his new capacity, Schnur will lead LCI's aftermarket sales, customer service, marketing, information technology, business systems and customer experience teams, in addition to heading the company's technology division.
Schnur brings considerable executive management experience to the role; since joining the company in 1996 he has held a range of positions, serving most recently as LCI's chief administrative officer.
"Jamie has been instrumental in LCI's success over the last two decades. His knowledge of the company, our industries, the people, and processes, as well as his invaluable leadership, have helped us become the company we are today," said LCI president and CEO, Jason Lippert. "We've already accomplished so much with our aftermarket division in such a short period, and we are ready to take our aftermarket division to the next level."
LCI is a major supplier of parts and assemblies to the marine and recreational vehicle industries, and operates 65 manufacturing and distribution facilities located in the US, Canada, Ireland, Italy, and the UK.