Executive leadership changes include promotion of Yichen Gu and Marcelo Puscar to vice president roles
Engine manufacturer Volvo Penta of the Americas announced a pair of executive appointments this week intended to strengthen the company's presence in the marine and industrial sectors across Canada, the US, Central and South America.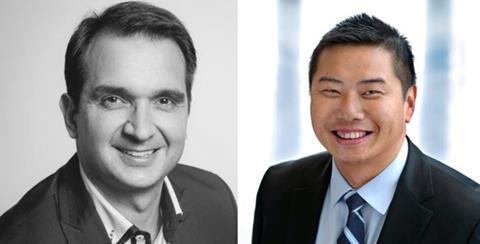 Yichen Gu assumes new responsibilities as vice president of parts and accessories effective March 1, 2020, succeeding David Kennedy who has announced his retirement after 25 years with the firm. In his new capacity Gu will oversee the overall dealer business strategy for the region, including part sales, service and engine sales. An 18-year Volvo Penta veteran, Gu currently serves as the head of the company's dealer business management in Europe.
Also assuming new responsibility is Marcelo Puscar, who has been named vice president of marketing following five years as marketing director for the region. Puscar will continue to spearhead marketing in the region, while accepting additional responsibilities including the creation and dissemination of digital content for the Volvo Penta brand globally.
"The addition of Yichen Gu and promotion of Marcelo Puscar will further strengthen the talented, diverse leadership team we have here at Volvo Penta," said Volvo Penta of the Americas president and CEO, Ron Huibers. "They each bring unique, global perspectives that span decades of rich experience across the entire Volvo Penta ecosystem, from partners to end-users."