Michael Müller replaces Dr Ralph Kudla of CMP Capital Management Partners
Following his three-month tenure as managing director for sales and marketing, Michael Müller is now taking on an additional role: He has been appointed as the new chief executive officer (CEO) and is responsible for the activities of the entire group, including Bavaria Yachtbau GmbH in Germany and Nautitech Catamarans SAS in France. This position was previously vacant.
Dr Ralph Kudla of CMP Capital Management Partners, which represent and advise the investing equity fund, who has been delegated to the Board of Management and is now also responsible for finance and controlling of Bavaria Yachts as the chief restructuring officer (CRO), explained: "In the few weeks with Michael Müller on board we have learned how effective he is and how well he has been received by employees and dealers. This is why we have asked him to take on the role of CEO."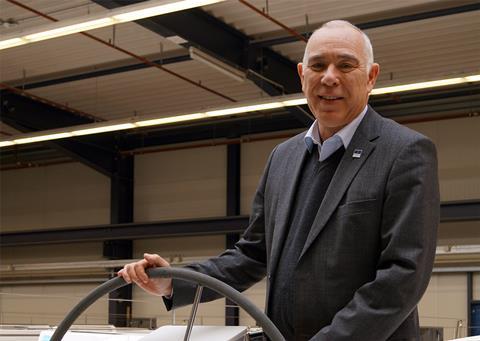 The experienced manager has already collaborated successfully with the CMP team on other projects. Graduate engineer Michael Müller is 62 years' old and has worked for brand manufacturers throughout his career.
"I bring in my experience working for leading brands and I intend to reinforce the position of Bavaria Yachts as a quality manufacturer of modern sailing and motor yachts. At the moment our whole team is focussed on preparing for the 2019 delivery season. We will meet our quality pledge as well as our promised delivery dates, so that the boats on order get into the water for the spring. In addition, we are continuously incorporating technological improvements into the production lines in Giebelstadt."
For that purpose, the management team has been strengthened by the addition of two experienced product managers: Pascal Kuhn for sailing yachts and Siep Keizer for motoryachts. Both report directly to Erik Appel, the managing director responsible for production.
Bavaria Yachts is currently actively engaged in further developing its cooperation with the dealers, who represent the brand to boat owners and watersports enthusiasts, thus building an even closer-knit network than before. The aim is to involve the dealers, to listen to their expertise and to integrate them into the future development of Bavaria.
The Bavaria Yachts Group currently employs 800 people. There are 550 employees in the permanent workforce in Giebelstadt, as well as around 50 temporary employees. Nautitech Catamarans SAS employs 250 people in Rochefort, France.