Benetti has named Sebastiano Fanizza as its new chief commercial officer and Nick Bischoff as country manager for the Americas. It follows the recent appointment of Franco Fusignani as CEO, following the departure of Vincenzo Poerio back in September.
Fanizza, who began acting in his new capacity a couple of weeks ago, reports directly to the CEO, has a mission to pursue the company's commercial strategy development programme, as well as holding responsibility for brand positioning and development activities.
With a degree in mechanical engineering, he began his professional career as an engineer for Iveco. He then joined Azimut Yachts in the role of After Sales manager, occupying management positions of growing responsibility at international level before finally becoming Sales and Service director for the EMEA and APAC regions. Following three years as Nautor's Swan's Commercial and Business Development director, Fanizza now returns to the Azimut|Benetti Group, with the goal of building up the Benetti management structure.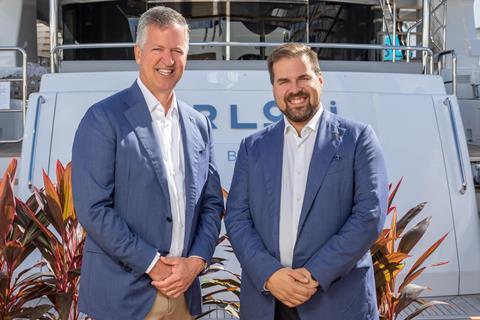 Roberto Corno, after closing numerous sales during his thirteen years at Benetti, including a giga yacht over 100 meters in length, has been appointed vice president Benetti Sales CIS & East Europe in the new Benetti Sales structure. He will report to Fanizza and work to develop what is a very familiar market for him, having contributed over the years to strengthening the Company's commercial penetration in this area. His mission is to consolidate Benetti's market presence and seize further existing development potential.
Another new arrival, also reporting to Fanizza, is Nick Bischoff who began work as Benetti Country manager for the Americas since the beginning of October. He has been set the task of structuring the Sales area in North, Central and South America; of strengthening the Brand's presence and of seizing the untapped development potential in this strategic market.