Mike Barnes joins the Palma-based company from Oyster Yachts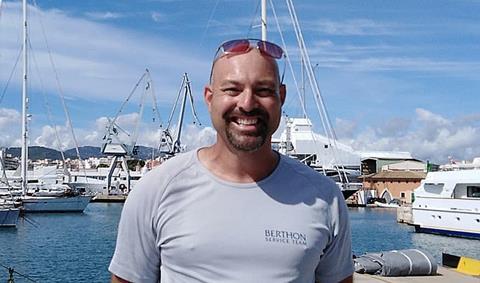 Mike Barnes has joined Berthon Spain to head up the company's Guardiennage services in Palma. Barnes previously worked for Oyster Yachts, where he spent the last four years in a similar role.
"A good guardiennage captain is incredibly hard to find," says Berthon Spain MD Andrew Fairbrass. "They must have the attention to detail of a Royal Butler, a technical knowledge so vast that they could probably operate the Space Shuttle, and be friendly and approachable with clients.
"Having known and respected Mike for years I know that he ticks all these boxes and I was therefore delighted when he decided he wanted to come to Berthon."
Barnes has a wealth of industry knowledge, having worked on yachts of all types and sizes. Prior to Oyster he held the role of manager at Sunsail, served in HM Coastguard, and worked as a First Mate on superyachts.
As Guardiennage captain at Berthon Spain, Barnes will work on everything from Gunfleets to Oysters to Princesses, keeping them safe and secure.