Adrian Gray to help grow the Kicker marine audio brand in Europe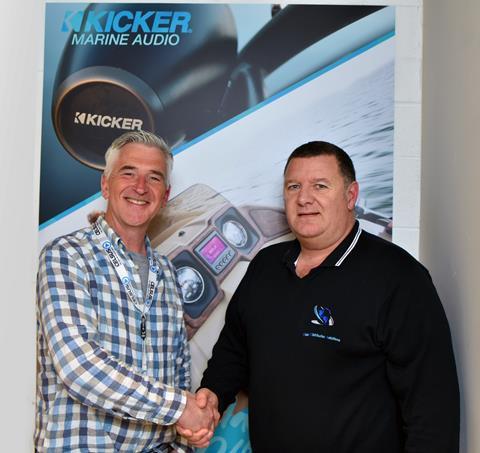 Celsus UK has hired Adrian Gray of Global Distribution Solutions Ltd to help lead the expansion of the Kicker marine audio brand in Europe.
Gray joins the Poole-based company in a consultancy role. He will work alongside Celsus UK's managing director Paul Baker and sales director Mike Keenan to help deliver the UK company's growth strategy on behalf of Oklahoma-based marine audio manufacturer Kicker.
"We are very happy to be working with Adrian on what is already proving to be an exciting project for Kicker marine audio," says Paul Baker. "It is very important for Celsus and Kicker that the right people are appointed across Europe to expand the distributor network and we believe Adrian is well placed to assist us in this objective."
Gray has been a marine industry professional for over 26 years. He has senior international sales manager experience spanning 15 years working with global marine industry leaders, providing distribution solutions and sales chain management.
The Kicker brand was recently introduced to the European marine market at the 2018 METSTRADE Show and is renowned for its build quality, performance and signature bass sound. "We see a definite gap in the market for an audio brand which can deliver stunning performance at a price point accessible to many boat owners," says Baker.