The Correct Craft CEO on tariffs, going global and how to solve one of the industry's most pressing challenges 
Q: You've taken a very vocal and visual position on tariffs and the so-called 'trade war'. Why?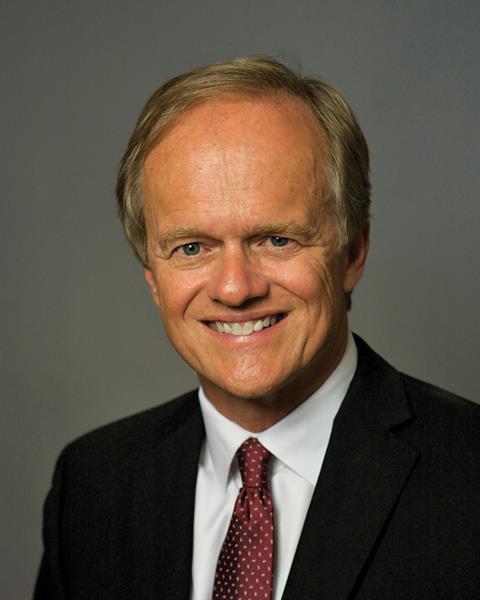 A: That's a question I am often asked. Why run the risks of being so vocal and visible? People often incorrectly assume that because of my work I oppose what the Administration is trying to accomplish, and that I am risking backlash. First, I believe that there are some inequities in global trade agreements that need attention and I have said many times that the Administration has done an excellent job bringing attention to those inequities. However, I also believe that the way the Administration is bringing attention to the problems results in unintended negative consequences that are impacting our industry. I had the opportunity to share my perspective recently at the White House to a senior member of the Administration's economic team and he acknowledged my view but said the Administration believes we need to take tough positions to negotiate the necessary changes to trade deals.
Q: Why do you think some of the bigger industry players have chosen a more 'behind the scenes' role?
A: Each industry player needs to decide for themselves the role they are comfortable playing. I have been very blessed to spend most of my career in the marine industry and have been given many platforms from which I can share my views. I try to share my perspective in an unemotional, even handed way and people seem to respect that. Over the years both the Obama and Trump Administrations have asked me to serve on cabinet level advisory councils and I have been invited to the White House six times to share my thoughts. I want to continue to use my influence in a manner that is respectful and good for our industry.
Q: Has your international growth plan influenced your decision to be upfront?
A: Yes, it has. We have a strong global presence and believe the international part of our business will continue to expand with the global economy. Some
in the US are not crazy about globalisation but it is here to stay. I've been to around 115 countries and the wealth being created around the world is awe-inspiring. Globalisation is still a recently new phenomenon and we need to develop agreements that keep expanding the world economy from which everyone benefits.
Q: At last count, you had expanded into 70 countries. Has that increased?
A: A few years ago, I started a significant initiative within our company to expand globally. The initiative was very successful; at the time we were in about 35 countries and today we are in about 70. Currently we are more focused on helping develop our partners in those countries than we are adding countries. However, we will continue to grow internationally.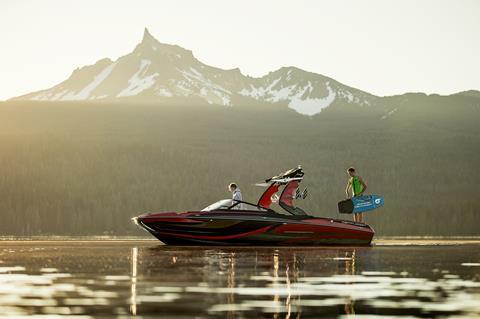 Q: How has your export business been affected by the current trade situation?
A: The part of the current trade situation that has impacted our industry the most are exports to Europe, Canada and Mexico. Each of these markets have implemented retaliatory tariffs on US-built boats which makes it much more difficult in these markets for our distributors to order inventory.
Q: Are you experiencing any difficulty filling jobs? If so, in what areas?
A: If you put 20 US CEOs in a room and ask them what their biggest problem is, 18 of them will say finding good people. With a growing economy and low unemployment, this is a significant problem. We currently have around 1,300 employees.
Q: What are you doing differently to try and fill those jobs? What should the industry be doing?
A: We are fortunate that we have a great culture, great benefits and excellent brands that help us attract workers; however, even with those advantages it is still challenging. We are looking at the best ways to attract good people from outside the industry who have good employability skills who we can train. In my opinion, the industry needs to focus on how we make the marine industry attractive to talented people. Also, our industry needs to get behind responsible immigration; there are lots of good people around the world who would like to work in the US and we are limiting our economic growth by not letting them in.
Q: Is Watershed Innovation a jobs 'farm system' or is it strictly an R&D enterprise?
A: Watershed Innovation is both, and more. Watershed is an opportunity for us to focus on trends that will disrupt our industry and be proactive about applying them to our businesses. We believe that companies who are not doing this increase their risk of going out of business.
Q: You've committed to investing millions of dollars in Watershed. Why?
A: Because we believe the world will be dramatically different in 10 years. Increasing computational power is driving exponential technological developments that will transform the world and our industry. Companies that don't stay ahead of the change will have a tough time staying in business.
Q: While easy to do during seven years of industry growth, what happens to Watershed during the next downturn?
A: That is a great question, especially since a downturn is inevitable. We believe Watershed Innovation is a key part to our future and we are committed to it long-term not just to excel but to survive. Often downturns, when everyone else is pulling back, provide the best opportunities to leap forward. We hope to do that!
Q: Look into your crystal ball and describe the Correct Craft and marine industry you see five years from now.
A: Over the next few years we will see changes in product, technology and business models. Specifically I see advances in electric propulsion, telematics, and robotics. At some point I expect we will see change in the sales model. These will just be the start of dramatic changes in the years ahead.
Q: Are you still having fun?
A: Yes, I am. I'm energised by leading Correct Craft through both a tremendous period of growth and significant global change. Best of all, I am thankful for the positive impact we have on so many people around the world. "Making Life Better" is not just a tagline for us; it is our deep desire and I am blessed to lead a team that fully embrace that philosophy.