Outgoing NMMA president recognised for his efforts to "unify the ecosystem" of the boating industry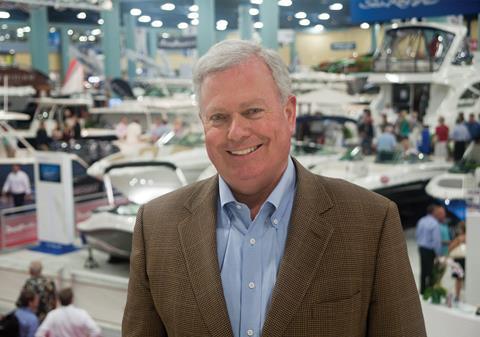 Outgoing National Marine Manufacturers Association (NMMA) president Thom Dammrich has received the 2019 Lifetime Achievement Award bestowed by the US Watersports Industry Association (WSIA).
The award is granted to an individual whose career has been dedicated to the progression and promotion of towed watersports. Dammrich was selected by the WSIA Board of Directors because of his 20-year efforts to "unify the ecosystem of the recreational boating industry" and for his part in bringing together the common interests of the two associations.
WSIA's Larry Meddock presented the award, saying of Dammrich: "This man commands respect of every room he goes into. He has great intellect, great advice, and great wisdom."
In accepting the award, Dammrich noted during his remarks that "we are all better, we are all stronger, we are all more successful when we work together. I can assure you that the NMMA will be your partner to address these [current issues] moving forward."