Mercury Marine's Chris Drees speaks to IBI one month into his role as president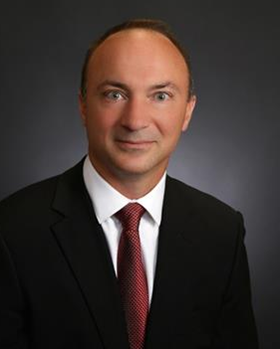 One month into his role as president of Mercury Marine, Chris Drees reports the transition is going smooth thanks to the team and his tenure with the company.
"I've had enough positions in the company to know it pretty well," Drees told IBI in his first industry interview since taking the job. "That, and just a really solid team in all aspects, which makes the transition easier."
Drees, who began his career with Mercury in 1998, is the first long-term Mercury employee to rise through the ranks to the president's office since David Jones in 1989. Sir George Buckley, hired in 1995, and then next four presidents came from outside the organization.
"It's a great testament to the personnel development within Mercury Marine," Drees said, at a recent ground breaking for a propeller plant expansion at the company's Wisconsin headquarters. "It doesn't matter what area of the company you're in, there's a lot of opportunity for growth, a lot of opportunity for new roles and responsibilities. Certainly, for me, but for others as well."
The propeller division was the first senior management role for Drees, who went on to lead Mercury's Atwood operation, Parts & Accessories and play a key role in the acquisition of Power Products, which he was leading when he was selected for the presidency.
His knowledge of the company and smooth transition allow for a very shortened transition period; important, Drees said, because the market is changing very quickly.
"There is no such thing as 'steady as we go' any more. The market is moving faster and faster, but I know it's not going to out pace our innovation and what we do here at Mercury," Drees said.
With Mercury Marine's growing emphasis on P&A and systems integration Drees said that he was proud of having helped establish a key growth area for both Mercury and Brunswick, and his experience "really set the stage," for his new role.
"I'm confident that with the team and our experience, we can control anything that comes our way, except for the market," Drees said "We can't control the market, but we can be ready for it to change."