Tim Trenker to develop BehneMar's next period of growth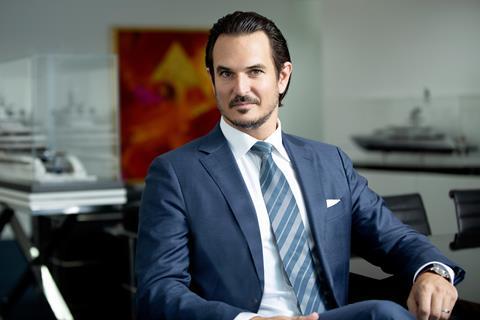 BehneMar, the Dubai-based superyacht brokerage firm, has named Tim Trenker as its new CEO. Trenker's corporate background is in the premium automobile and maritime industry. He is tasked with leading BehneMar's continued success and further planned expansion into new markets in the yachting industry.
Christopher Behne will resume his role as managing partner of the group, with his continued success on various strategic maritime endeavours and a core focus on acquisitions and partnerships.
"BehneMar is at a positive moment of change and we count on the young leadership to further implement their strategy and take advantage of the market opportunities ahead," says company chairman and founder Rainer Behne. "Mr Tim Trenker is a visionary with a proven track record and deep leadership capabilities who will continue to steer BehneMar's further successful development and growth."
BehneMar is a leading superyacht consultancy firm that offers brokerage, charter and yacht management services. The company was founded in 2004 and has offices in Dubai, Riyadh, Beirut and Monaco.