Philip Easthill takes on new role alongside new president, Jean-Pierre Goudant
After the recent election of the new leadership of the European Boating Industry (EBI), Philip Easthill has been appointed as secretary general. He takes up his position from September and follows in the footsteps of Sandrine Devos, who steps down from the role she has held for a number of years.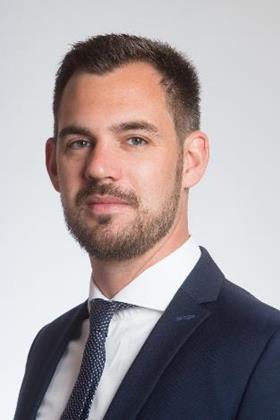 Philip Easthill joins EBI after working in public affairs and association management in recent years. He also has a strong personal connection to the recreational boating industry, having grown up as an avid sailor and worked as a commercial skipper. Together with the council and its new president Jean-Pierre Goudant, he will be leading the association on the key topics for the industry from skills to environmental policy, tourism and international trade relations.
Commenting on the appointment, EBI president Jean-Pierre Goudant said: "We are delighted to complete our leadership team with Philip Easthill as secretary general. Representing the recreational boating sector, we look forward to promoting a common vision and engaging with Members of the European Parliament, the European Commission and stakeholders across Europe to further develop the positive economic impact of our industry."
Philip Easthill commented: "I very much appreciate the trust placed in me as secretary general of EBI and representing this exciting sector. The sector is integral to tourism, job creation in local economies and the success of small and medium-sized companies across Europe. Together with the EBI leadership I look forward to working with the new EU institutions and the key players for the recreational boating sector over the coming years."
EBI is based in Brussels, Belgium, close to the European Parliament and in the heart of the EU quarter, and as a lobbying group represents the interests of the European leisure marine industry and its members.