Ben Sangster has worked for the UK builder for over 15 years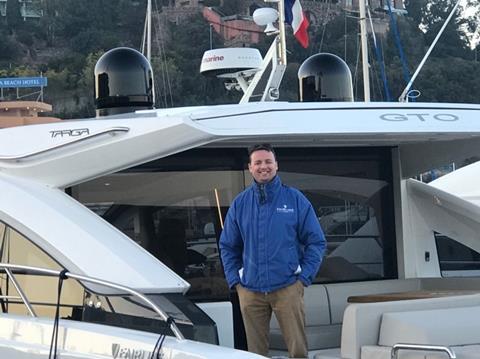 The UK's Fairline Yachts has named Ben Sangster as its new international sales manager - Europe. Sangster will be responsible for Fairline's European sales operations and managing its European dealer network.
For the past 10 years, Sangster has held the post of Fairline's chief commissioning engineer. He has been a core member of the Fairline team for over 15 years.
"It is a truly exciting time to be taking the next step of my career with Fairline," Sangster says. "We have two thrilling boat launches coming up at the Cannes Yachting Festival, where I am looking forward to meeting many of Fairline's customers and supporting our European dealership network to deliver sustainable sales growth and exploring opportunities in new markets."
The appointment continues the development of Fairline's corporate sales team, which was significantly strengthened in January 2019 with the addition of Chris Gore covering the-Asia Pacific region.
Gore joined the Fairline team from Princess Poole, where he was sales manager.