Robert Tuck has a strong background in the automotive sector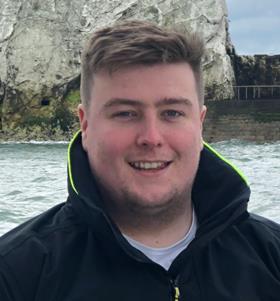 Fischer Panda UK has continued its expansion with the appointment of a new marine sales executive, Robert Tuck.
Tuck will focus on further expanding sales for Fischer Panda's generators, electric propulsion, watermakers, air-conditioning, power systems, and monitoring and control solutions, as well as managing, maintaining and growing existing customers and accounts, dealing with incoming enquiries and liaising closely with the engineering team.
He has strong background in the automotive sector and a keen interest in engines and electronics.
"I have always been interested in the marine industry, from small sailboats to large superyachts, and have a technical outlook, so it is great to be able to combine my passions and turn it into a prosperous career," Tuck says.
As well as expanding its sales team, Fischer Panda UK has increased the number of certified technicians to ensure superior technical support, expertise and aftercare for its growing customer base. During a successful 2018 for the marine business, Fischer Panda received Lloyd's Register Type Approval for its generators, and picked up a BMEEA Product of the Year award and Mastervolt Distributor award.
Chris Fower, sales and marketing director for Fischer Panda UK, says: "We welcome Robert to the team during an extremely positive time for the company, with our product portfolio expanding and some exciting customer projects progressing well.
"Robert will be working to strengthen sales across a range of marine products including the award-winning Panda 4000s Neo and Panda 5000i Neo, our market-leading iSeries of variable speed 'Perfect Power' generators, as well as electric propulsion systems, watermakers and air conditioning."
Fischer Panda UK Ltd offers full-system design capability, servicing and aftercare for a variety of commercial and leisure vessels.