Ranger Boats founder passes away peacefully on January 25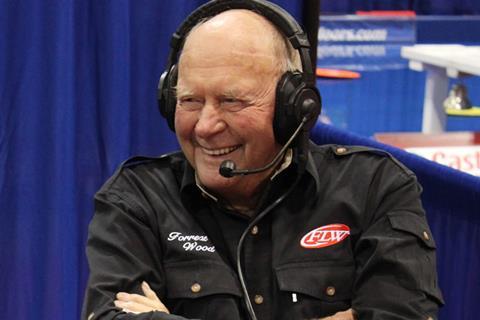 The North American boating industry lost a true pioneer on Saturday as Ranger Boats founder Forrest Wood passed away at the age of 87.
Wood is widely credited as the father of the modern bass boat, a style of low-profile freshwater fishing craft with elevated casting decks in the bow and stern – a design which established the basic format for tens of thousands of freshwater fishing boats used across North America today.
With his wife, Nina, the former fishing guide established the Ranger Boat Company in 1968, operating from a rented facility behind a petrol station in the town of Flippin, Arkansas. The company's innovative designs and high production quality set the Ranger brand apart in the market, and quickly necessitated a move to a much larger production facility as orders flooded in.
Woods signed a sponsorship deal with fishing tournament organiser Bassmaster in 1972 which made Ranger the official boat used in the annual Bass Masters Classic fishing tournament, giving the Ranger brand significant national exposure in the lucrative US market.
Under Wood's leadership, Ranger Boats pioneered many innovations that have become industry standards, including the development of aerated live wells to keep fish alive, and the use of foam flotation materials which contributed toward the establishment of US Coast Guard flotation standards.
Wood sold Ranger Boats to BPS Direct LLC in 1987, which operates the Tracker Boats and retailer chain Bass Pro Shops. The company remains headquartered in Flippin, and today employs more than 1,000 people.
"It was my honour to know Forrest Wood, and his passing is a deeply sad moment for our entire state," said Arkansas governor, Asa Hutchinson. "His business accomplishments have been recognised in the Arkansas Business Hall of Fame, and his contributions to the world of fishing and recreation have made Arkansas a destination point for fishermen from all over the world."
Forrest Wood is a member of the Professional Bass Fishing Hall of Fame, the National Freshwater Fishing Hall of Fame, the International Boating Hall of Fame, National Marine Manufacturers Association Hall of Fame, Legends of the Outdoors Hall of Fame, Arkansas Game and Fish Hall of Fame, Arkansas Walk of Fame, and the Arkansas Business Hall of Fame. He is survived by his wife of 68 years, Nina, and four daughters.