Gulf Craft chairman Mohammed Hussein Alshaali to assume the role of Executive chairman
Emirates-based shipyard, Gulf Craft, has announced that Gregory Yeakle will be stepping down as the company's CEO. Yeakle has been in place as the companies CEO since June of 2018 having been involved for a time before that in a consultancy role.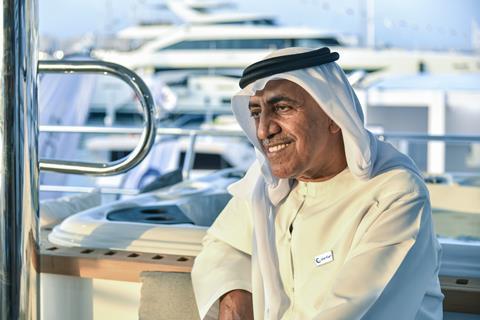 In a press release by Gulf Craft the company stated; "As part of Gulf Craft's growth and development plan and the ongoing re-structuring, the Board of Directors have determined that chairman Mohammed Hussein Alshaali will be assuming the role of Executive Chairman of the company"
In a hint to other forthcoming developments the company outlined; "Gulf Craft will continue its restructuring plan and several other announcements will be made in the months to come. Gulf Craft's Board of Directors along with its workforce passes its appreciation to Gregory Yeakle for the contribution he has put into the shipyard, wishing him the very best in his future endeavours".
Uniquely in the leisure marine industry, Gulf Craft still produces a strong small boat range as well as its superyacht portfolio, offering a range of boats and superyachts from 27ft to 200ft. Gulf Craft has consistently been listed in the top ten world ranking of superyacht builders, having grown considerably over the past ten years. Current projects range up to 175ft in composite construction with a planned move into steel, taking the company up to 200ft.
Gulf Craft is based in the United Arab Emirates and has grown into a leading global player in boat and superyacht building since it was established 38 years ago by the Alshaali family.