Lars Petersson to succeed Henrik Andersen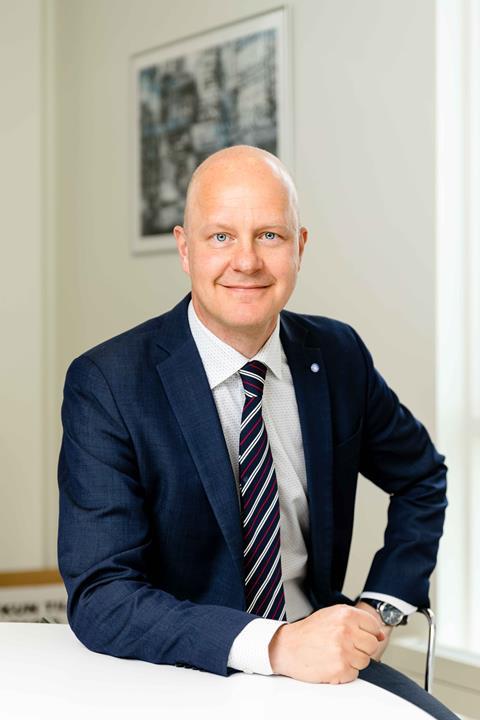 Danish coatings manufacturer Hempel A/S has appointed a new CEO as from July this year. He is Lars Petersson, the current executive vice president and chief operating officer. He will take up his new appointment as from July 1, 2019.
Petersson joined Hempel in March 2015 as group COO. Since then, he has delivered notable change in results and been a central driver of the global transformation in Hempel as part of the Executive Management Board.
Chairman of the Board of Directors of Hempel A/S Richard Sand says: "With Lars Petersson's insight in Hempel, his market insight, his leadership qualities, and the results he has created, Lars has shown that he is just the right person to take over as CEO and continue the journey for Hempel's future global transformation and growth. The fact that the natural choice of a Group President and CEO is an existing top leader from Hempel, shows that we have succeeded in establishing the right leadership team for the future. The Board has high expectations of Lars and his executive management team, and we are looking much forward to continuing the great collaborative work."
Lars Petersson thanks the Board for the trust they are showing him and he is ready for his coming task. "I have experienced how unique this company is. With more than 6,600 dedicated colleagues in 80 countries, a strong value-based culture, a very special customer focus and social engagement, as well as a commitment to always challenging ourselves."
"We will continue our strategic journey, Journey to Excellence, with the purpose of improving in all parameters," Petersson adds. "The goal is to grow globally being the leader in the coatings industry. We have to be the front-runners in the global consolidation, and we have to be perceived as leading in the segments and markets we choose to compete in."
The combined marine commercial and yachting sectors represent a major contributor to the group's revenues. Hempel has a target over the next few years to double its annual revenues to €3bn. The group's transformational programme, which started in 2016, is about halfway now. The group is strengthening its organisation and culture with the aim to be one of the leaders in the consolidation of the global coatings industry.
As part of its future growth Hempel is working to expand its yachting sector involvement. Recently, Thomas Olsen, head of Hempel's Yacht Team, explained to IBI. "Since 2018 the company has started a new professional level of activity in the market and it is undertaking this in both northern and southern Europe. This new departure has commenced in France with the appointment of an agent but it will be rolled out to other markets in the western Mediterranean such as Italy and Spain."
He pointed out that this new initiative will, in time, be extended across most of Europe and increasingly being involved with the superyacht market. The latter will start with refits and maintenance and later new builds. With some 70% of the yacht-based paint and coatings market in Europe, this is where Hempel is initially pursuing its yacht sector growth strategy with expanding out to other regions at an unspecified time in the future.
A second initiative to help grow Hempel's yacht market activities was its first sponsorship in the marine leisure market in July and August 2018 of the World Sailing Championships in Aarhus. Following the company's culture, customers and families were invited to share in a series of social and business gathering related to the Championships such as entertainment, family sailing days and seminars.
As a result of the success of this sponsorship, Hempel has signed up to a four-year deal with World Sailing under which it will be the official coatings partner.
In 2018 Hempel A/S's 2018 financial results saw revenues at €1,346m, a fall of 2.3% year-on-year and the fourth year in a row that revenue weakened. This resulted in a lower operating profit of €90m for 2018 compared with €115m in 2017 and the net profit was €48m as against €55m for the previous year.
The group's plan to double revenues is based not only on organic growth but through acquisitions showing that Hempel is taking a lead role in the consolidation of the global coatings industry.