Joe Curran passed away on Wednesday
Joe Curran, the 55-year-old chief operating officer of Iconic Marine Group, died Wednesday from complications of stomach cancer.
Curran is credited with leading the reemergence of the Baja, Donzi and Fountain Powerboat brands that were built and marketed by Iconic Marine. Curran spearheaded Iconic's sales, new product development, strategic planning, marketing and dealer network expansion.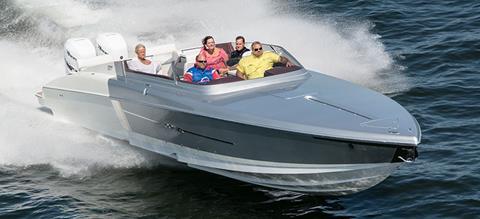 Under his leadership, Iconic Marine introduced five new models and brought 11 models out of mothballs in less than two years and saved the legendary brands from becoming mere memories.
Curran's 32 years in the marine industry included diverse roles at some of the major marine players, including US Marine, Harris Kayot, Wellcraft, Chris-Craft, Monterey Boats, Brunswick, Forrest River and Crest Pontoons.
Born in Chicago, Illinois in 1963, Curran was married to his wife, Julie, for 32 years.
A memorial service will be held in Illinois on 4 April and the family requests memorials be made to Michigan State University Parkinson's Research Fund.