International boat show producer, Informa Global Exhibitions, has promoted Andrew Doole to head up its boat shows in the US, including the Fort Lauderdale International Boat Show, Miami Yacht Show and Palm Beach International Boat Show, as well as the St. Petersburg and Sarasota Suncoast shows in Florida.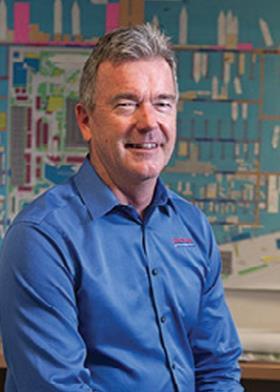 Doole immigrated to Florida from London in 1982 where he joined Show Management, previous owners of the Ft. Lauderdale and Miami yacht brokerage shows. Informa purchased Show Management in 2017 and named Doole vice president/general manager of US Boat Shows.
He is also an active member of Florida's marine industry as a member of the International Super Yacht Society's board of directors and has served on the boards of the Marine Industries Association of South Florida and Fort Lauderdale's Winterfest.
Informa's Fort Lauderdale-based US Boat Shows division employs a full-time staff of 60, which rises to more than 200 with part-time staff during the shows.
Informa also owns the Monaco Yacht Show and announced in October that it would be organising the new London Yacht Show in cooperation with British Marine and scheduled May 9-12, 2019 at St Katherine Docks.
Informa Exhibitions is a part of Informa PLC a leading, international Business-to-Business Information Services Group, operating in over 30 countries, is listed on the London Stock Exchange and is a member of the FTSE 100.