Peter Broadhurst to serve as Senior Vice President, Yachting and Passenger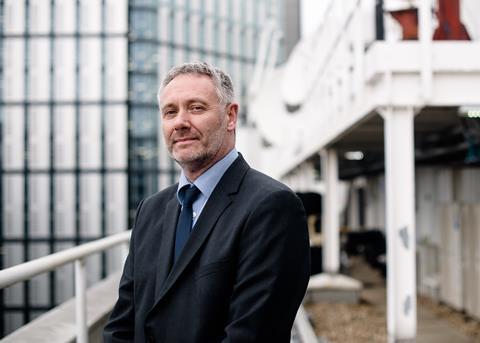 Inmarsat, the global satellite communications firm, has named Peter Broadhurst as its new Senior Vice President, Yachting and Passenger. The move is part of the company's strategy to expand its presence in the small cruise, superyacht and leisure yachting sectors.
Broadhurst joined Inmarsat five years ago as Vice President of Service Delivery for the Maritime business unit and was instrumental in the introduction of Inmarsat's high-speed broadband service Fleet Xpress, launched in March 2016.
He will continue in this role while also overseeing the delivery of Inmarsat's maritime communications solutions for leisure craft and superyachts through Fleet Xpress and Fleet One.
"Having been involved in the superyacht and passenger sector for over 15 years previously, I am keen to drive forward the full portfolio of Inmarsat solutions for a variety of leisure yachts, boats, and ferries, as well as the speciality cruise sector, at a time when demand for on-board connectivity is growing," says Broadhurst.
"We will continue to extend our network of partners, work with superyacht captains and operators, and conduct in-depth research such as our annual Superyacht Connectivity Report to enable fast industry transition to high-speed connectivity and strengthen our position as the driving force in the global maritime sector for connectivity at sea."
Inmarsat's Yachting and Passenger portfolio includes Fleet Xpress, which is powered by the Global Xpress Ka-band network, combined with Inmarsat's flagship FleetBroadband L-band service. Benefits of Fleet Xpress include affordable voice calls, multiple voice options for crew and operations, and high-speed broadband for internet access, plus 24/7 online support.
For smaller leisure craft, Inmarsat provides Fleet One that allows recreational sailors to stay in touch with family and friends back home, use email and social media and get access to applications to assist with navigation.