Paal Janson is general manager of Dun Laoghaire Marina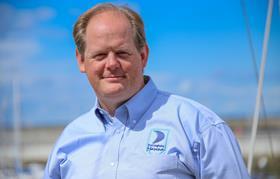 Paal Janson has been elected chairman of the Irish Marine Federation (IMF), the trade body representing leisure marine interests in Ireland.
In one of his first roles, Janson has framed the IMF's submission to the government's Marine Spatial Plan, a proposed piece of legislation for the Irish coast that may yet impact on how marine leisure businesses operate on the foreshore, including a necklace of 60 marinas around Ireland.
Janson also serves as general manager of Ireland's largest marina, Dun Laoghaire on Dublin Bay.