Former BRP VP of sales joins US boatbuilder as director of business and dealer development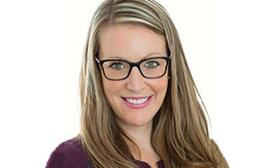 US boatbuilder Smoker Craft Inc has named Krista Sparkes as its new director of business and dealer development. Sparkes joins the Indiana-based manufacturer of pontoon, aluminium fishing and fibreglass sport boats following nearly 17 years with Bombardier Recreational Products (BRP), most recently as vice president of sales, North America – marine division.
In her new role, Sparkes will lead Smoker Craft's business and dealer development strategy, leveraging experience in distribution network management, market/channel/business development and new product launches to develop new business opportunities and grow the company's distribution footprint.
"We welcome Krista to Smoker Craft and are delighted to appoint a candidate of her calibre," says senior vice president of marketing and corporate development, Peter Barrett. "The creation of this new position highlights our ambitious growth aspirations in light of increased demand for our products, as well as the number of new dealers interested in representing our brands. We look forward to benefiting from Krista's skill set to expand our market presence and develop our network."
Smoker Craft Inc has enjoyed steady growth in recent years in both domestic and export markets, having completed two factory expansions in the past four years. The company manufactures a wide range of boats under its Smoker Craft, Starcraft, Starweld, Sylvan and SunChaser brands.
"Having worked closely with the Smoker Craft team for several years, it is clear that we share similar beliefs in terms of culture, people and approach to dealer partnerships," says Sparkes. "As one of the few remaining independent boat companies, and with an impressive pipeline of future product, Smoker Craft is uniquely positioned to differentiate in a crowded market and earn dealer mindshare. I look forward to helping to shape and implement future growth strategies that fuel sustainable and scalable growth."