Rob Ford appointed chief technology officer for US-based parts and components manufacturer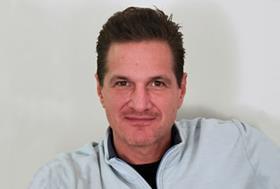 Lippert Components, Inc (LCI) announced last week that it has named Rob Ford as chief technology officer for its LCI Technologies division.
In his new role, Ford will primarily focus his efforts on driving technological integrations throughout the product development process across all of LCI's product lines, with a view to the enhancement of products, processes, customer relationships and consumer experiences.
Ford has been deeply involved in technology for more 25 years. In 1997 he founded technology firm Innovative Design Solutions, Inc, which was acquired by Lippert in 2014 and now operates as LCI Technologies.
"Having known Rob for many years, and seeing his entrepreneurial spirit and knowledge around all things technology firsthand, I'm excited to see him take on this new role within LCI. His extensive knowledge of technology make him the logical choice for this role," said LCI president and CEO, Jason Lippert.
"With Rob's leadership, we are now better positioned to take a more strategic look at how to innovate and transform our hundreds of products through the integration of smart technology into these product lines whenever possible. This will be critical to the evolution of all LCI products in the future as well as the value that we create for all our customers, from OEMs, to dealers, to the retail customers."