Darrell Lowrance passed away on Saturday following a stroke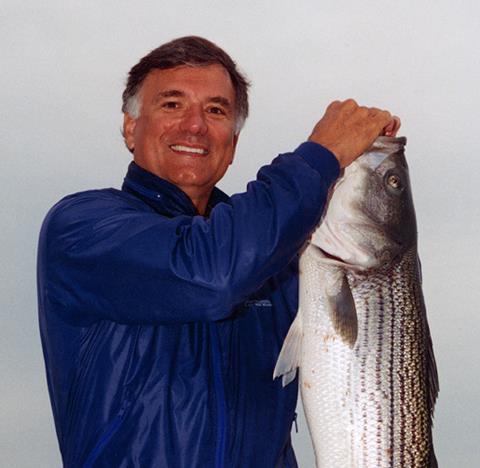 The man credited with creating the first recreational fish-finding sonar, Lowrance Electronics founder Darrell Lowrance, died Saturday at age 80 following a stroke.
Lowrance and his wife, Kathleen, have been living in Plano, Texas, since selling the company to Navico, which at one time under his leadership was one of the largest employers in Tulsa, Oklahoma, with 3,000 workers churning out one million units a year for boaters, anglers and even the US military.
News of Lowrance's passing swept the Bassmaster Classic fishing tournament underway in Tennessee, which offered a moment of silence during the weigh-in ceremony.
"It's fitting here to be remembering Darrell Lowrance during the Bassmaster Classic with Lowrance being the first sponsor of B.A.S.S.," Gordon Sprouse, marketing director for Navico, who is attending the event, said in a company statement.
"Not only was Darrell instrumental in developing, manufacturing and marketing the world's first recreational sonar, Darrell was also responsible for hundreds of fish-finding and navigational innovations that have influenced and helped millions of anglers around the world for more than 60 years," the statement read.
"To his credit there are more anglers fishing with Lowrance in the Classic than all other brands combined so that's certainly reflects his commitment," Sprouse said.
An avid pilot, Lowrance once said he conceived of the idea for fish finders after flying an airplane over Grand Lake O' the Cherokees in the 1950s. The water was clear and he could see the schools of fish and he wondered if sonar developed to locate submarines could be used to locate those schools.
Lowrance was inducted into the Bass Fishing Hall of Fame in 2013 along with many other industry and local honours.
A memorial service will be held at a later date.