Edward Lacey has over 16 years' experience as a yacht captain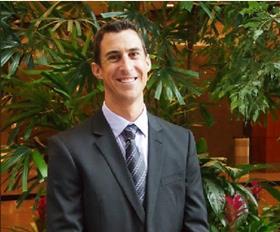 Lumishore, the UK manufacturer of underwater LED lighting systems, has appointed Edward Lacey as superyacht sales director.
Lacey has over 16 years of experience as a captain in the yachting industry, spending a considerable period ot time in Florida in the USA.
With extensive experience in the maintenance, refit and build of yachts, and several transatlantic crossings in both power and sail under his belt, his engineering knowledge transfers perfectly into his new position.
"We are delighted that Edward has chosen to join us," says Lumishore CEO Eifrion Evans. "His knowledge and experience of the sector has impressed everyone. I am confident his personal values, enthusiasm and customer service ethos will I'm sure be appreciated by our valued superyacht clients and customers."
Lumishore is a privately-owned UK company that designs, develops and manufactures underwater LED lighting systems from its facilities in Swansea, Wales.