Susannah Hart joins the Maritime Advertising Agency as digital marketing account manager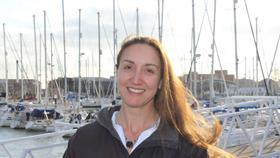 The Marine Advertising Agency (MAA) in the UK has strengthened its digital marketing team with the appointment of Susannah Hart as digital marketing account manager.
Hart will be responsible for the expansion of the digital marketing services offered by MAA as well as the implementation of clients' social media and online marketing campaigns.
"We are delighted that Susannah has joined MAA," says director Mike Shepherd. "She comes with a genuine passion for all things marine and experience in both B2B and B2C marketing which will be invaluable for developing the services we offer and further establishing us as the go to agency for the marine industry."
Hart has a wealth of industry experience from across multiple sectors, including manufacturing, marina management, charter and membership sailing. She is also a keen sailor and scuba diver, having previously owned and operated her own PADI dive centre.
MAA assists companies with the full spectrum of marketing services. Established by Mike Shepherd in 2009, it has since experienced consistently strong growth and the expansion of the team at MAA is expected to support further growth in 2019 and beyond.